Lessons in Love (18+)[NSFW]
Lessons in Love 0.6.0 Changelog and Release Date
---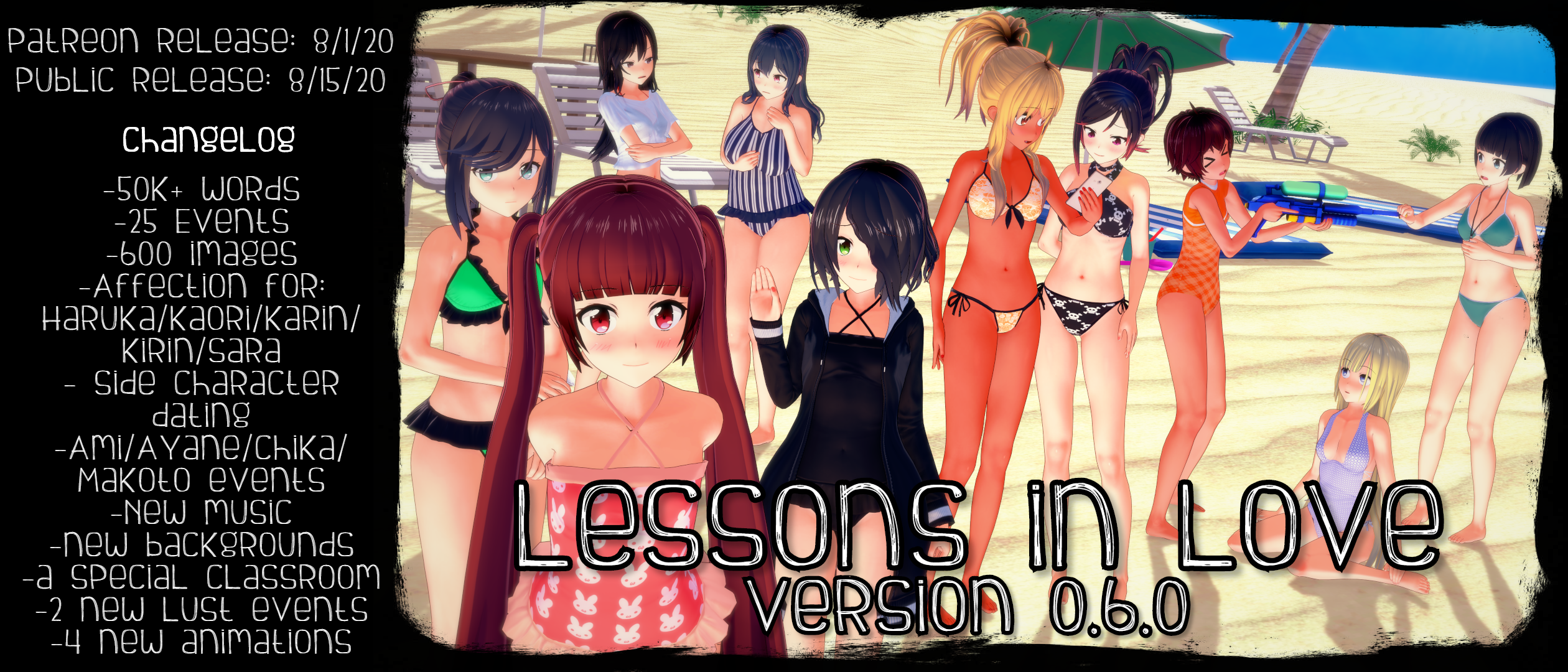 Lessons in Love 0.6.0 will launch of the first of August for all patrons and is the largest update so far!

Expect solo events for Haruka/Kirin/Karin/Kaori/Sara as well as side events for Ami/Ayane/Chika/Makoto.
Two new characters will also make their first appearance in this update!

If you want instant access to the update, please consider supporting the game to help me reach the next goal of $5k (Which will ultimately unlock an entire second floor of dorms).

Thanks as always for playing Lessons in Love!

Get Lessons in Love (18+)[NSFW]