Lessons in Love (18+)[NSFW]
0.12.0 Part 1 Public Release/0.12.0 Part 2 Patreon Release!
---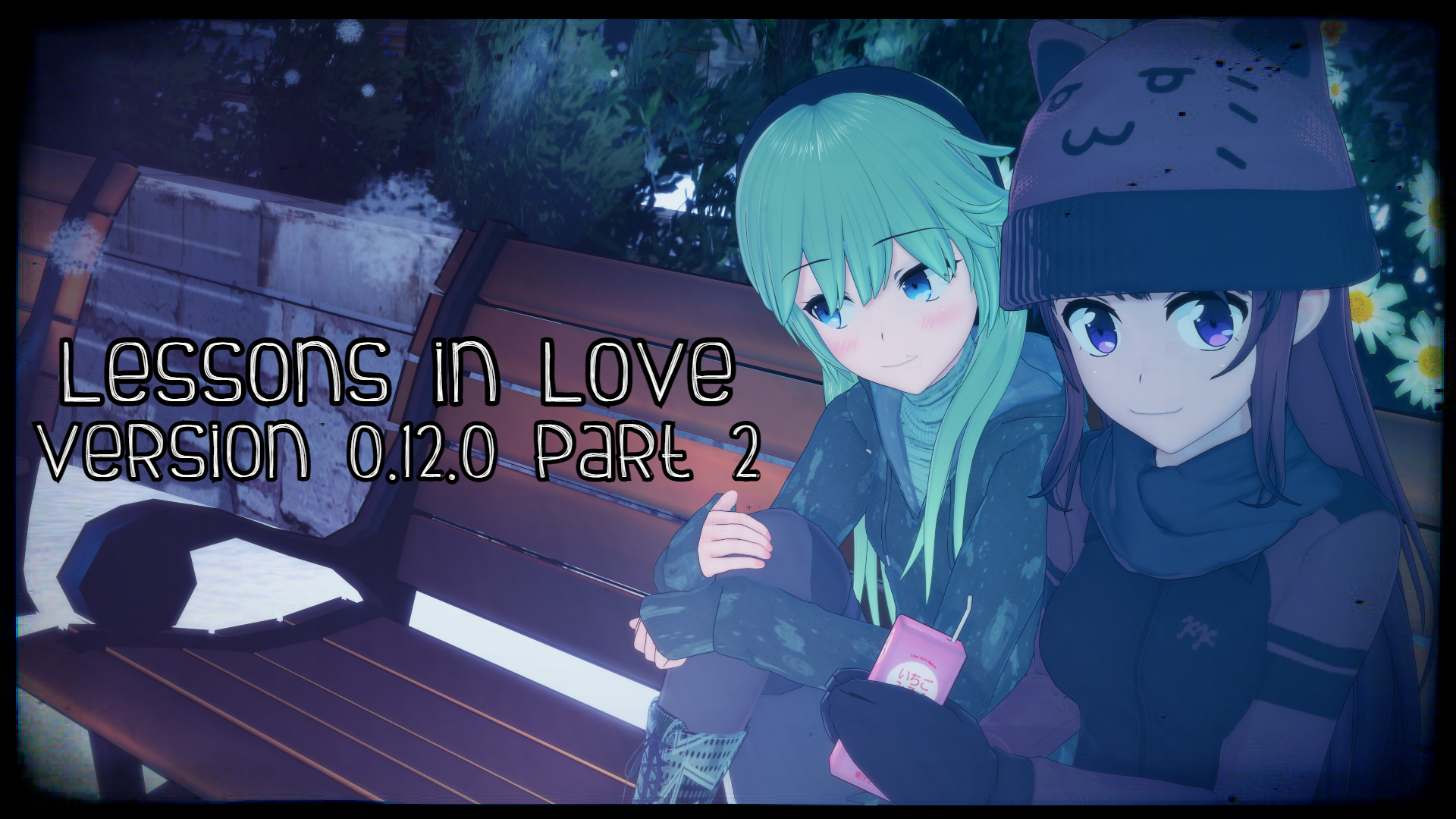 0.12.0 Part 2 is now available to all $5 patrons!
This update is focused entirely on the long-awaited Dorm 7 and its inhabitants, Io Ichimonji and Uta Ushibori! You must be caught up with the main events in the game in order to unlock them. Their room will become available after finishing their main event chain.
Changelog is as follows:
- 16 New Events
- 37k+ Words
- 400 New Images
- 6 Main Events
- 5 Uta Events
- 5 Io Events
- 3 New Character Profiles
- New Characters
- New Music
- Maid Cafe (Night)
- Bathhouse (Afternoon)
- 6 New Generic Events
- Many Changes/Fixes for Older Content
DOWNLOAD: HERE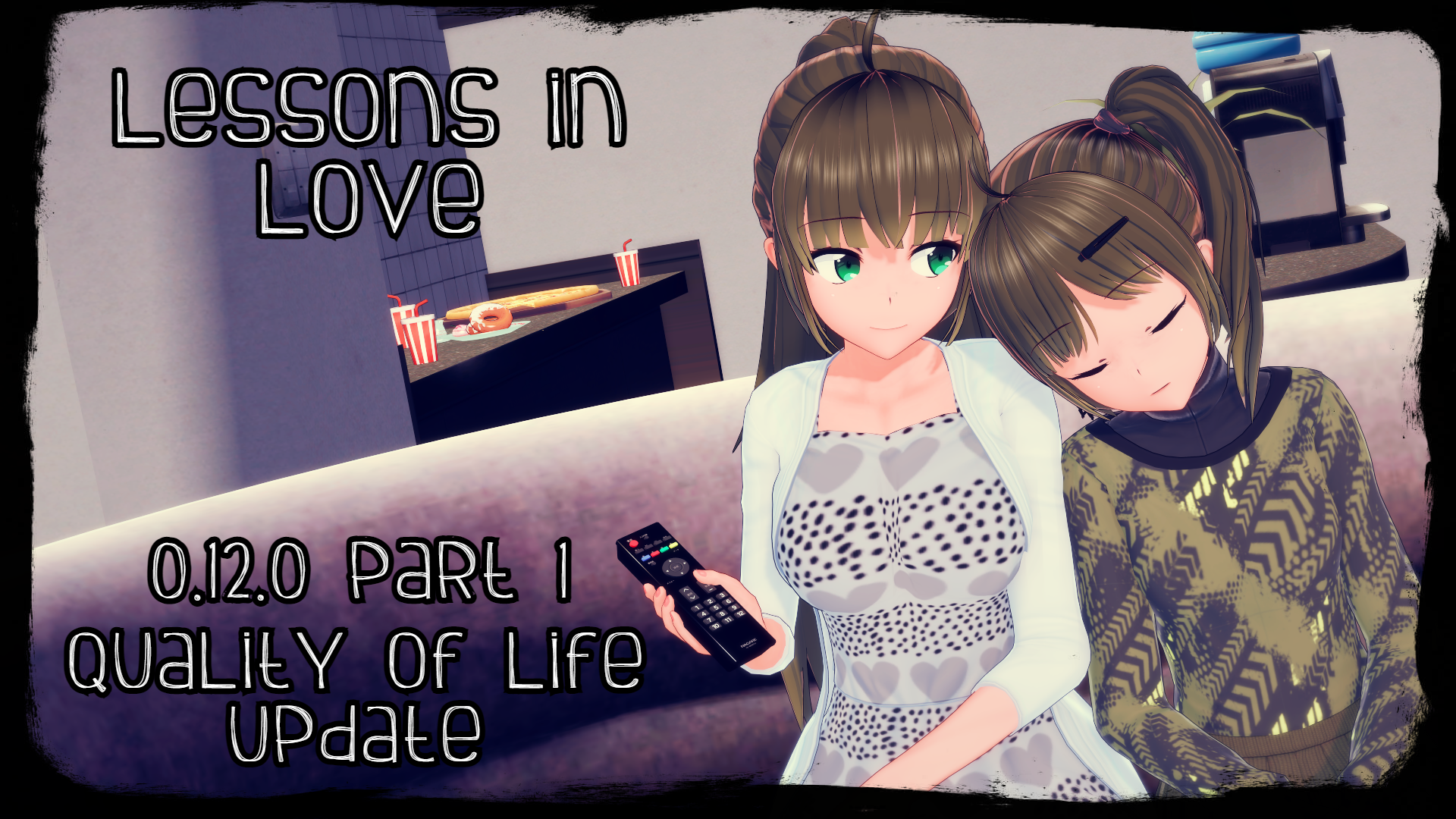 0.12.0 Part 1 is now available to EVERYONE!
This update brings several quality of life changes including remade images for much of the earlier releases, revisions for most of the animated scenes, Winter outfits for Invite Over animations, and several coding improvements. The update also comes with 2 New Lust Events!
Changelog is as follows:
- 5k+ Words (2 New Events)
- 200+ New Images
- 3 New Invite Over Costumes
- 20+ Animated Scene Revisions
- Guide/Wiki button added to menu
- Winter outfits now appear in the dorm room once the Christmas events are finished
- Main menu theme nerfed by 50% volume
- Removed old/unused images for space
- Coding/Infrastructural improvements
- Several Bug/Spelling Fixes
DOWNLOADS ATTACHED TO THIS DEVLOG

Files
Lessons in Love (0.12.0 Part 1)
2 GB
Jan 14, 2021
Lessons in Love (0.12.0 Part 1) Android
2 GB
Jan 14, 2021
Lessons in Love (0.12.0 Part 1) Mac
2 GB
Jan 14, 2021
Get Lessons in Love (18+)[NSFW]