Lessons in Love (18+)[NSFW]
0.14.0 OUT NOW on Patreon! (2+ Hours of New Content)
---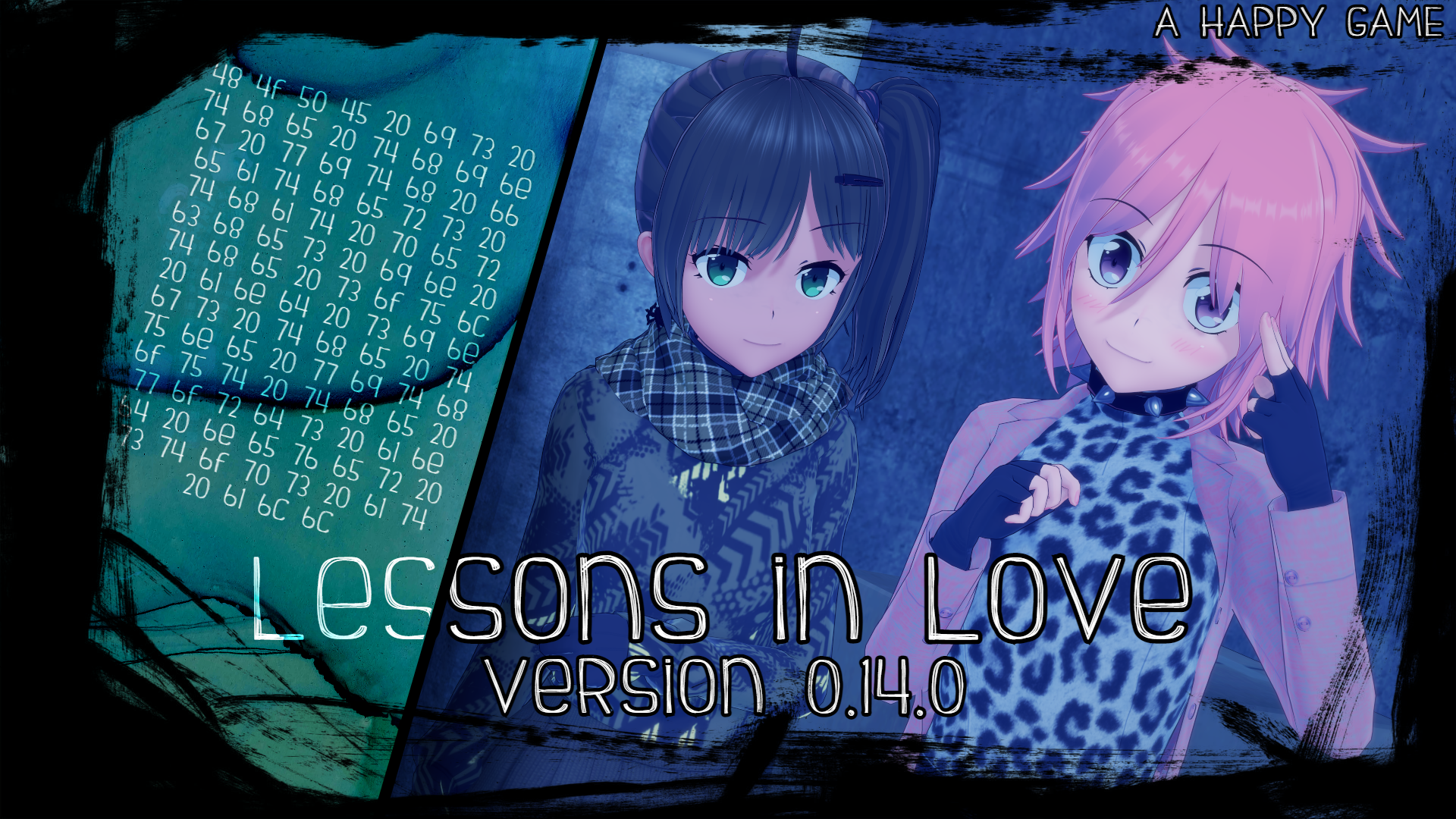 Lessons in Love Version 0.14.0 is now available to all $5 Patrons! CLICK HERE TO PLAY
This update introduces Noriko and Niki Nakayama as well as converting Kirin into a main character and implementing hers and Noriko's dorm. *It is the second LiL update to ever hit the total of 60k words.
**An update patch is now available for anyone who does not want to download the entire game again. Instruction for installation are located on the Patreon post.
***A new disclaimer regarding the Android build is listed at the bottom of this post.
Changelog is as follows:
- 60k+ Words
- 600+ Images
- 24 New Events
- 6 Main Events
- 7 Kirin Events
- 7 Noriko Events
- 2 Karin Events
- 2 Niki Events
- 2 New Characters (Noriko & Niki)
- 2 New Character Profiles
- New Location (Convenience Store)
- New Location (Dorm #10)
- New Music
- New Generic Events
- Progress tracker no longer shows events for Chapter 2 characters in Chapter 1
- Divider line added to character event pages to separate chapters
- Texting/Nudes system implemented (For only one character right now)
- Fixes/Changes for Older Content
Get Lessons in Love (18+)[NSFW]