Lessons in Love (18+)[NSFW]
Lessons in...Microtransactions?!
---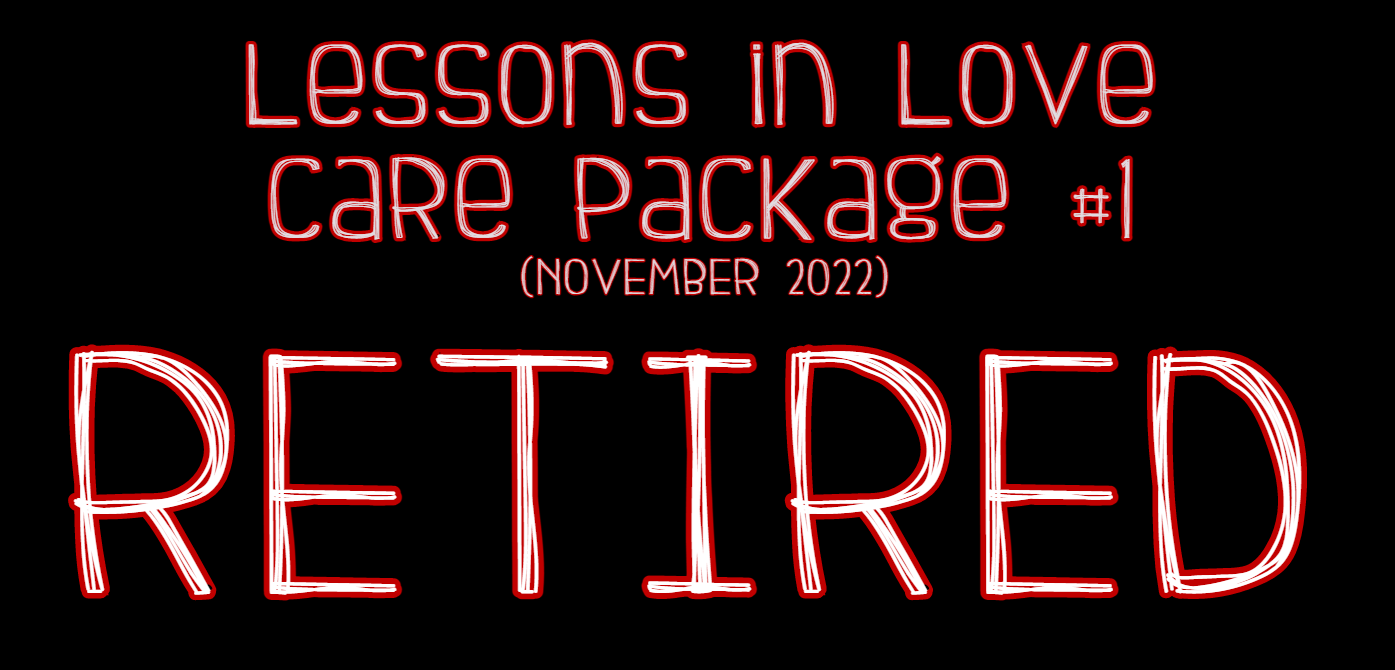 If you follow the game on Discord or SubscribeStar, you likely know by now about the Lessons in Love "Care Packages"
These Care Packages are additional bonus content packs that release for all $5 subscribers of the game at no additional charge every single month.
They bring new animations, picture messages, scene commentary, design sheets, and a bunch of other stuff into Lessons in Love and, up until now, they were only available to subscribers.
That is no longer the case!
With the addition of the new Lessons in Love VAULT, ANYONE can obtain retired care packages for just $2.25 each as soon as they move out of subscriber rotation (Every two months)!
So for any non-subscriber who wants additional content (both inside the game and out), please consider visiting The Vault!
Your support greatly helps and I appreciate each and every one of you.
Thanks so much!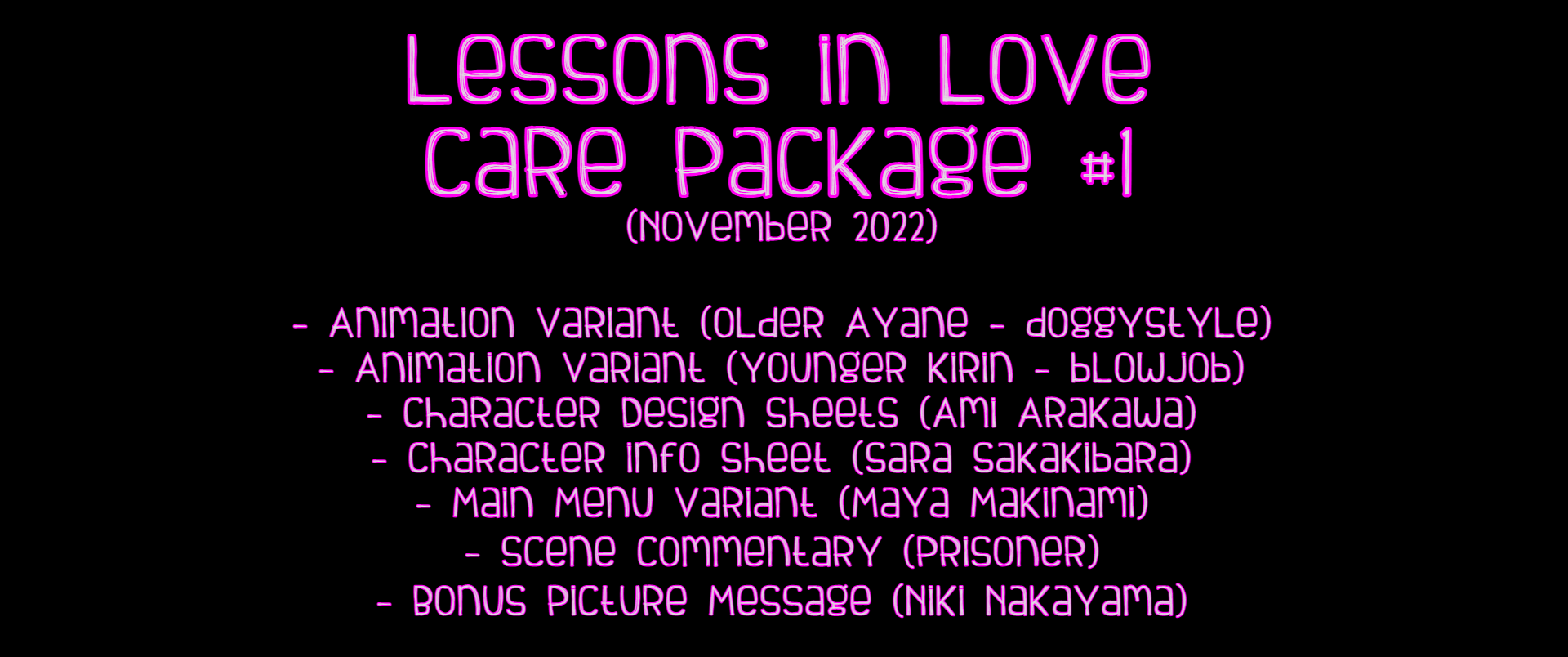 Get Lessons in Love (18+)[NSFW]