Lessons in Love (18+)[NSFW]
Lessons in Love 0.2.0 Public Release!
---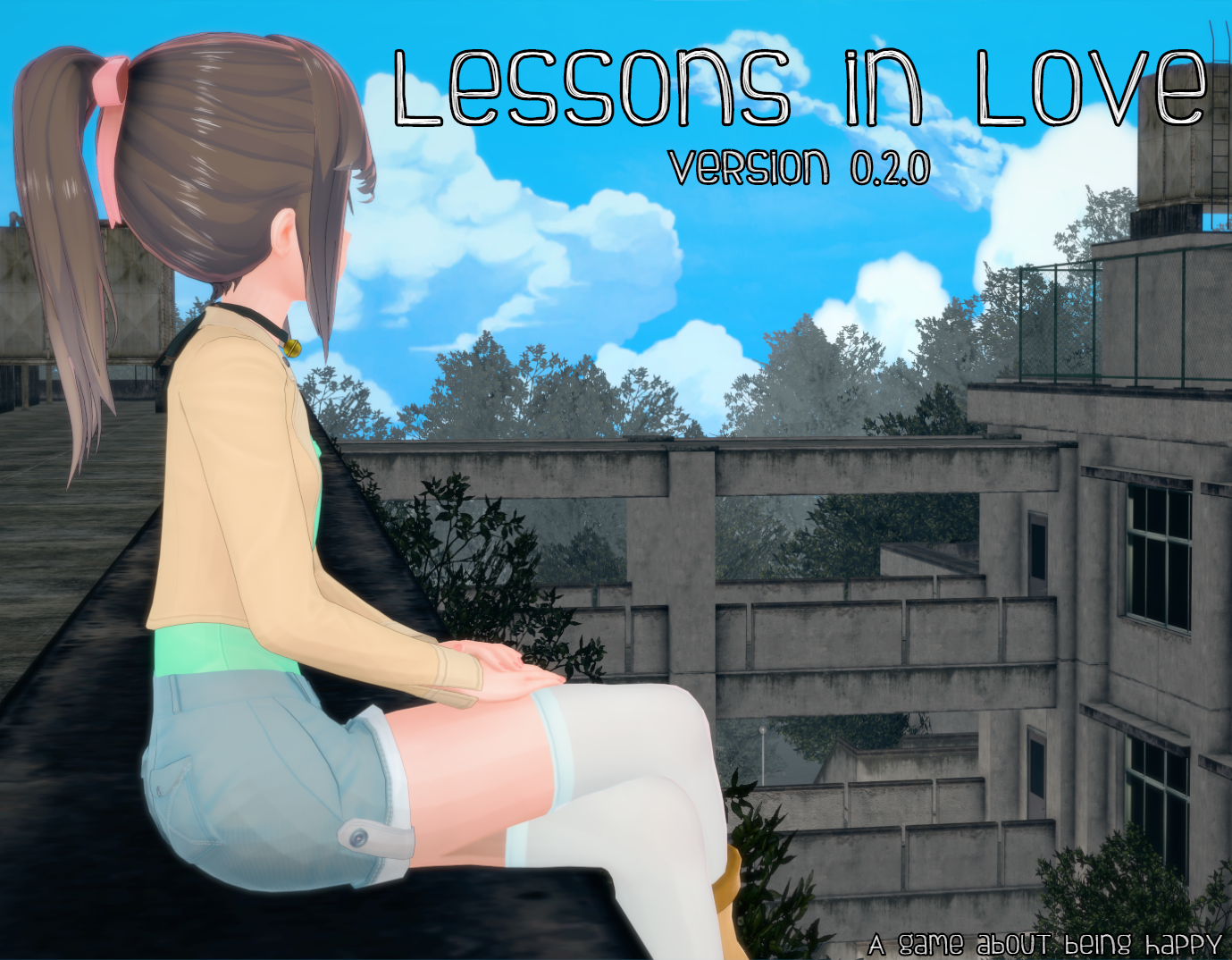 Hey everyone! The public release for version 0.2.0 is now available for download on the game page! Over one of new content and several quality of life improvements are included in this version! Old saves should work automatically.
Thanks again to everyone making this game possible! If you like what I do, please feel free to check out my Patreon. All $5+ Patrons receive early access to the next update several weeks in advance and can vote on new content for future updates! All $10+ Patrons can even put their name or a message on a girl of their choice's dry erase board in their dorm!
The full changelog is posted below!
Changelog:
- Roughly 25k new words
- 264 New images
- 73 New sprite variants
- 4 New music tracks
- Event/Affection tracker
- Dorm Room 2
- 7 Main Events
- 2 Rin Events
- 2 Futaba Events
- 4 Ayane Events
- 4 Sana Events
- 1 Secret Event
- Several minor fixes/changes for old content
- If events that you have completed are not marked as complete in the event tracker, they will be after you go to sleep.
- The affection tracker might show everyone at 0 the first time you open it. I can not figure out why. It will be fine the second time, though.
Files
Lessons in Love (0.2.0)
1 GB
Apr 14, 2020
Lessons in Love (0.2.0) Mac Version
1 GB
Apr 14, 2020
Get Lessons in Love (18+)[NSFW]