Lessons in Love (18+)[NSFW]
Lessons in Love 0.5.0 is OUT NOW on Patreon!
---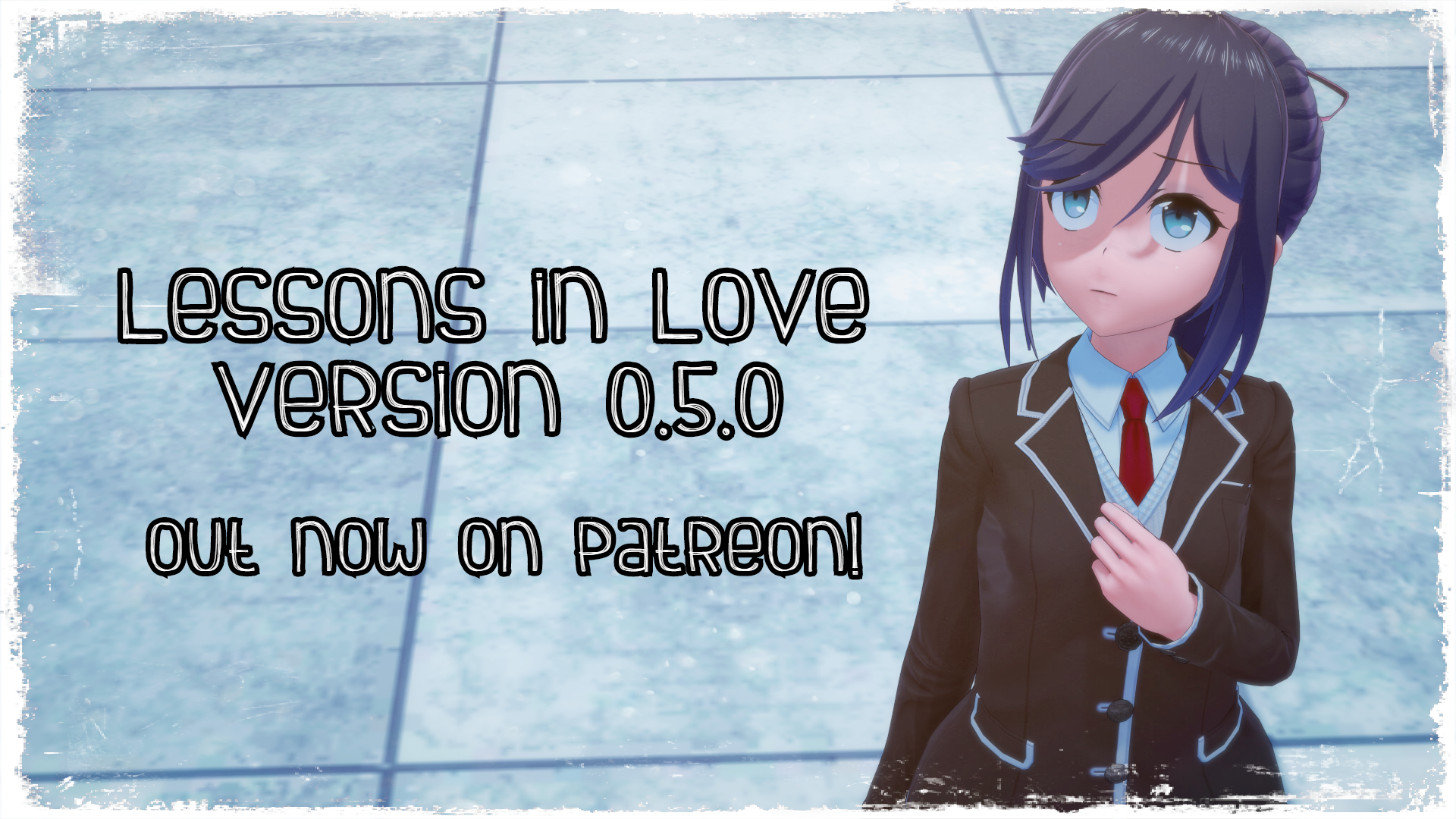 The latest update of Lessons in Love is available now for all $5 patrons!
If you have a few extra dollars to spare and want 2-Week early access to the game (As well as some other benefits), please considering supporting the game on Patreon.
The game is currently $1,630 out of the $2,500 full-time goal. And once I get to do this full-time, I'll be able to give you guys updates every two weeks instead of every month. I'll also be teasing two new main girls being added to the class once I reach $2,000!
The full changelog for 0.5.0 is posted below! Thanks as always for playing~
- 45k Words (Roughly 2-3 hours of gameplay)
- 400+ Images
- 7 Main Events
- 2 Lust Events
- 2 Rin Events
- 2 Yumi Events
- 2 Sana Events
- 2 Futaba Events
- 2 Miku Events
- 2 Maya Events
- 1 Secret Event
- 4 New Animations (Makoto/Ami/Ayane/Futaba)
- New Music
- The true origin of God
- New Backgrounds/Locations
- New Sprite Variants
- Several minor changes to old content
Get Lessons in Love (18+)[NSFW]