Lessons in Love (18+)[NSFW]
$2.5k Stretch Goal Reached! Future Plans!
---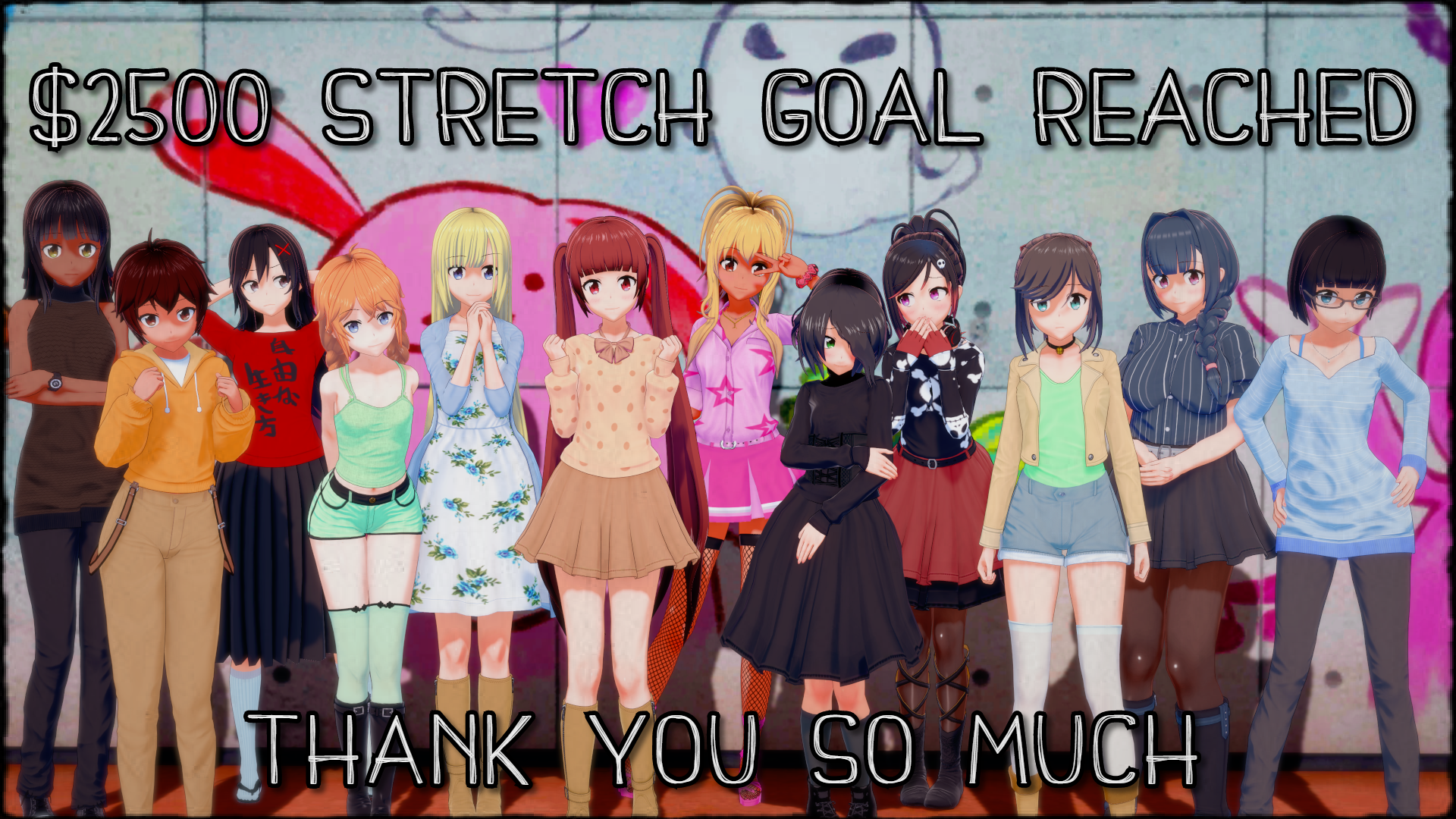 My dreams came true today.
After nine years of fucking bashing my head against the wall trying to make a living out of doing creative work, the support you have given me for Lessons in Love is now enough for me to make this my full-time job.
And, as such, I'd like to share some of the future plans with you!
--------------------------------------------------------------------------
I put in my final notice at my job today, but I'll still be working there until 8/15. I'll be starting LiL development full-time on that same date, but of course that means that bi-weekly updates won't be starting until September.
I've included a sort calendar below that will show you what to expect in the coming two months. From September 1st on, expect a new update every two weeks. This means the public will always be one update behind patrons.
--------------------------------------------------------------------------
Additionally, I'd like to share the plans for the now-confirmed Dark Route and Purity Routes. These are not things that will be unlocking immediately. My plan for the future of the game can be broken down into this sort of timeline.
A time will eventually come in Lessons in Love where things don't quite work out how you may have wanted or expected them to. This is when the dark route begins. And to reach the future you wish for, this is something you must accept.
What will occur after the dark route is the chance to choose the ending you want. Each character will have their own final route with a definitive ending. The purity routes will come out one at a time and will add a significant amount of content for their respective girl. These routes are NOT A REPEAT of the original Lessons in Love but an alternate telling in which you devote yourself entirely to one girl.
You will be able to play all purity routes and are not forced to choose just one.
The routes will add new story content, h-scenes, and more for every girl in the game. And yes, that includes the side characters.
Pictures of the schedule and projected timeline will be posted below.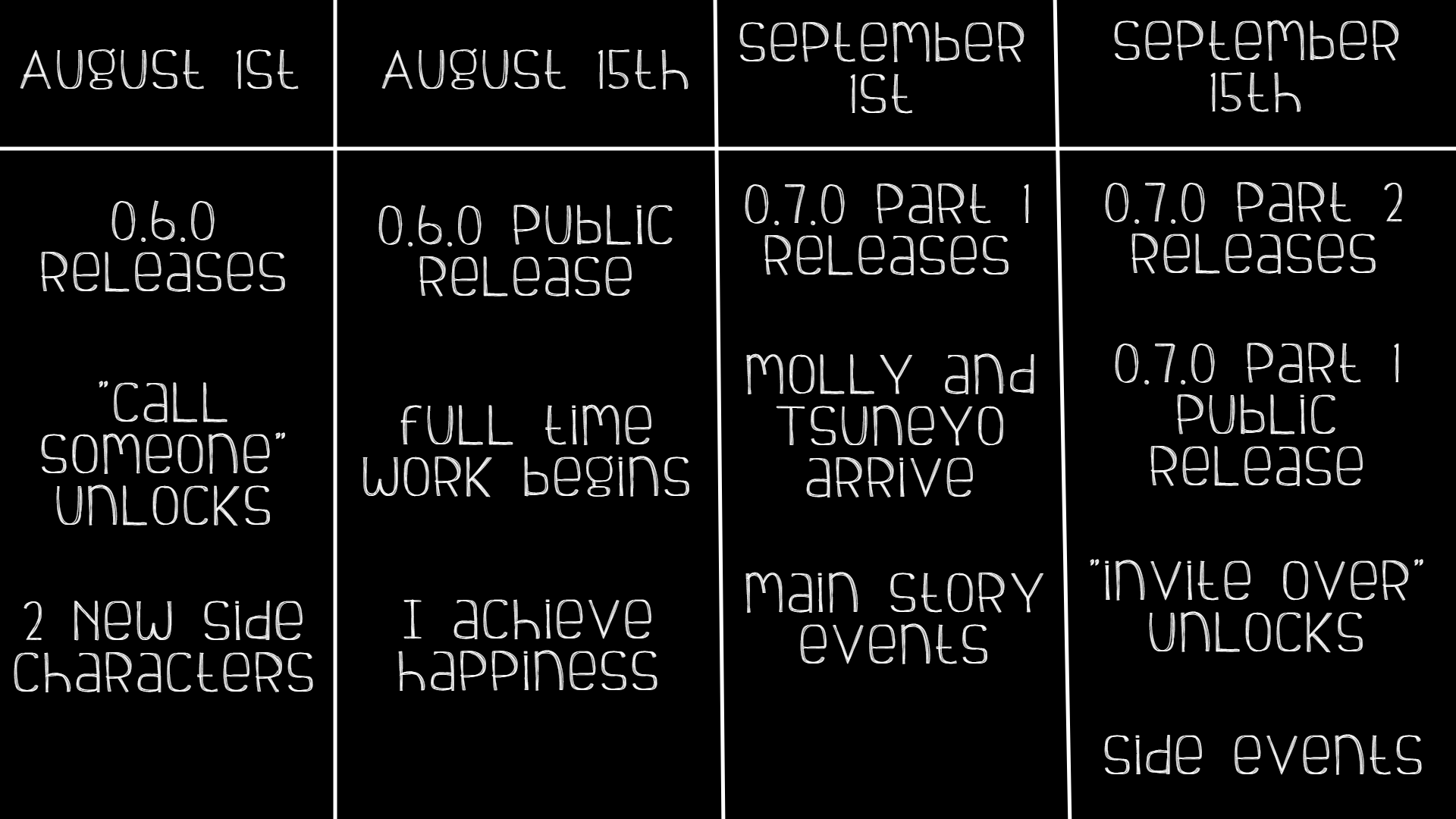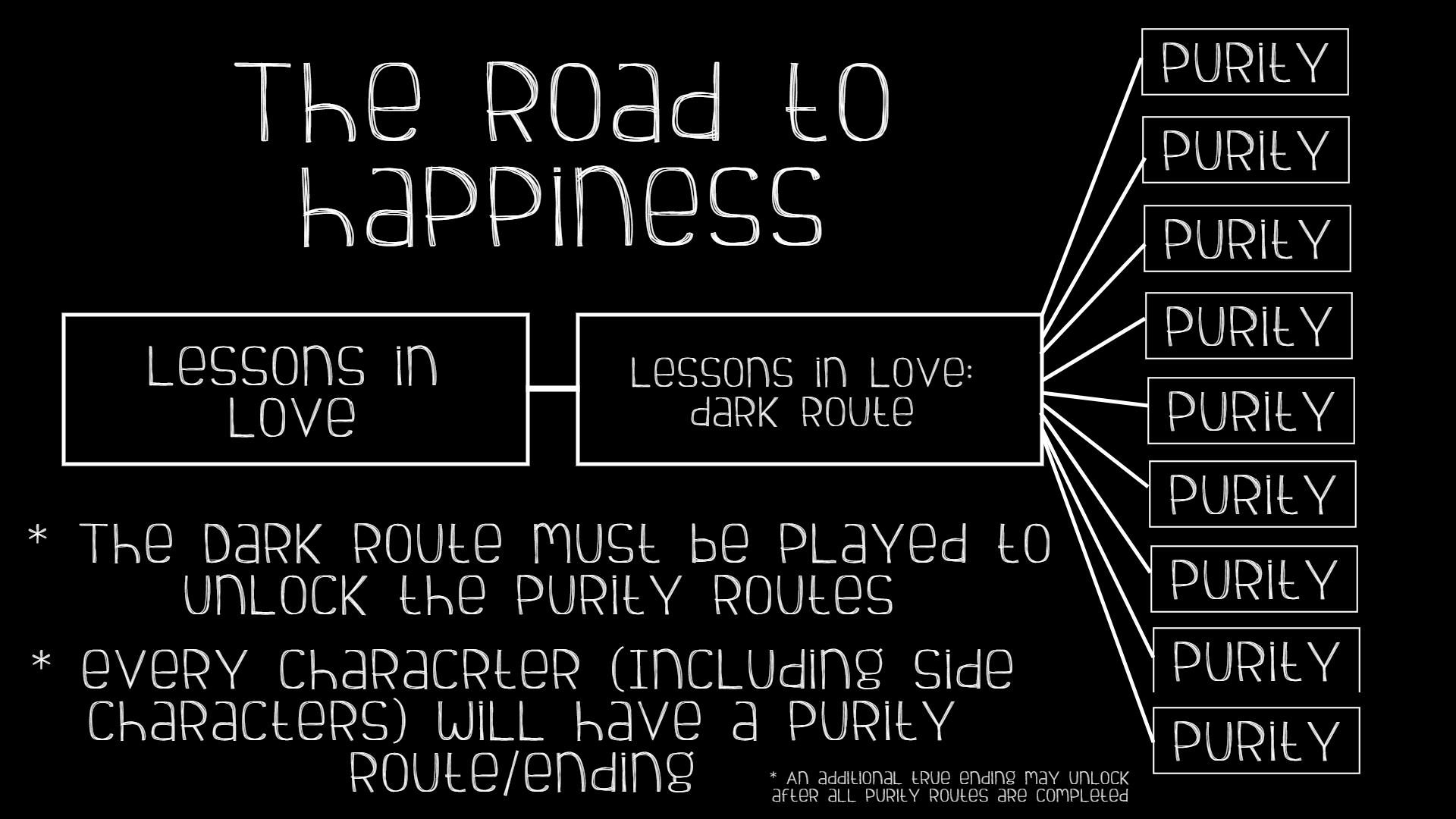 Want to always be one update ahead of the public? Please consider supporting the game on Patreon!
Special bonuses like custom image requests, extra votes for polls, custom rolls, and special test builds are all available there!
Get Lessons in Love (18+)[NSFW]
Comments
Log in with itch.io to leave a comment.
Glad you can finally devote yourself to something you enjoy. Looking forward to watching the game develop.