Lessons in Love (18+)[NSFW]
COLOSSAL UPDATE | 0.24.0 (CHAPTER 1 REMAKE) OUT NOW!
---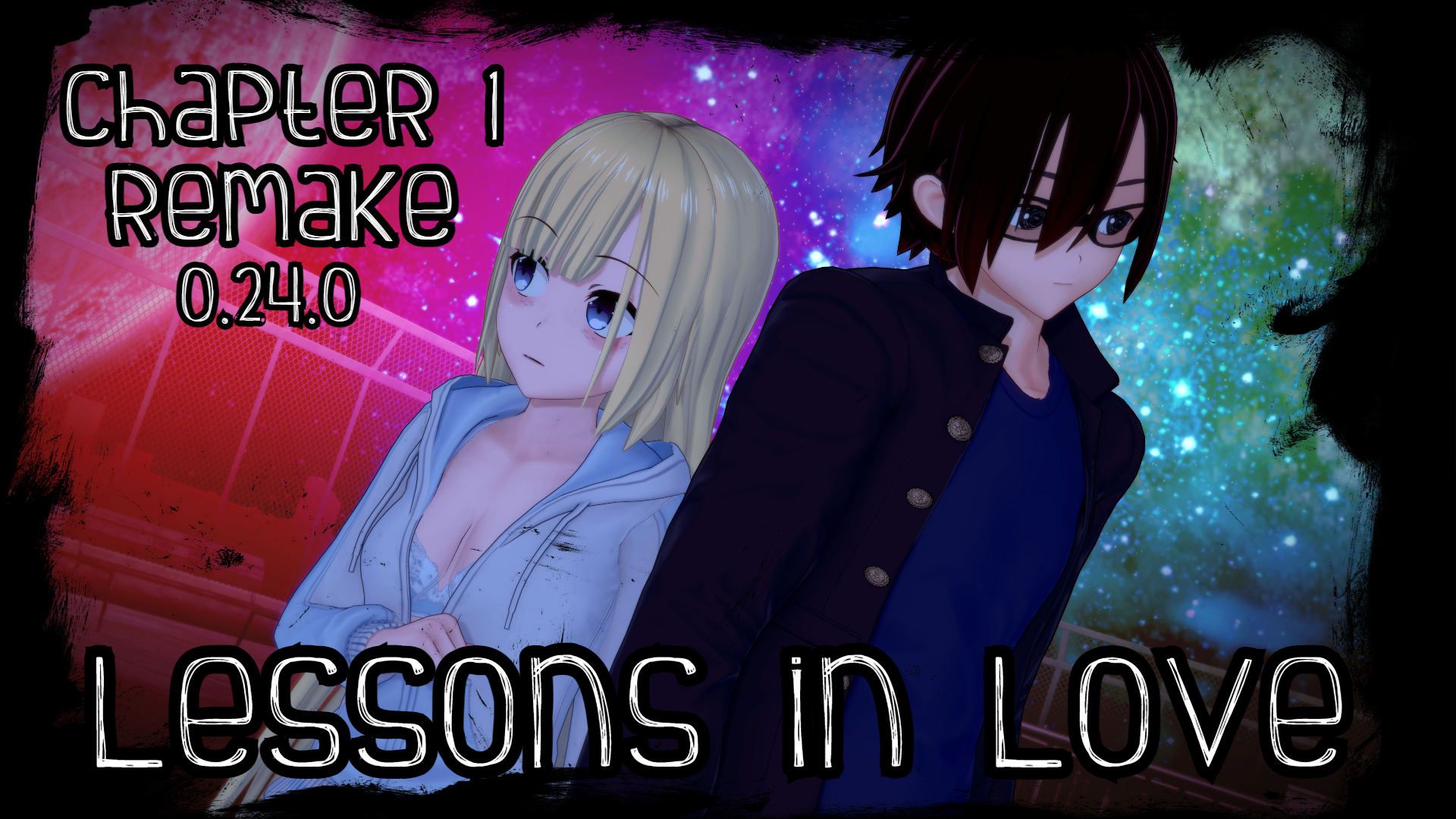 The largest update in Lessons in Love history has just gone live and is a near COMPLETE REMAKE of the game's first chapter. Almost every event in Chapter 1 has modified in some way.
This mega-update aims to fix all of the issues with pacing and overall quality that occurred from my clouded vision and lack of skill during the early phases of development.
I worked extremely hard on this and I hope you enjoy it.
For instant access to this update please consider subscribing on SubscribeStar or purchasing an Annual Game Pass off of my merch site.
This update will be uploaded to Itch on 8/1 for all non-subscribers to play.
Changelog:
- A lot of fucking words. I don't even know how many this time.
- Roughly 170 Completely Reworked Chapter 1 Events
- Roughly 4,000 New Images
- 3 New Ayane Events
- 3 New Makoto Events
- 3 New Futaba Events
- 2 New Ami Events
- Jukebox Mode
- New Phone UI
- Updated "History" Screen
- New Main Menu
- New Textbox
- New Music
- Updated Progress Menu
- Yearbook Removed
- Several New/Changed Animations
- Complete Removal of Several Events & Animations
- Deleted Scene Viewer (Accessible Via Sensei's PC)
- Ami Outfits for Invites: New School Uniform, Summer Dress, Outrider Amber
- Ayane Outfits for Invites: New School Uniform, Summer Clothes, Lumine
- Futaba Outfits for Invites: New School Uniform, Ganyu
- Kirin Outfits for Invites: New School Uniform, Slutty Schoolgirl
- Chika Outfits for Invites: New School Uniform, Summer Clothes, Dancer
- Makoto Outfits for Invites: New School Uniform, Summer Clothes, Vampire
- Haruka Outfits for Invites: Devil
- Various Bug Fixes/Corrections
https://subscribestar.adult/selebus

Get Lessons in Love (18+)[NSFW]